...............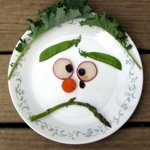 ...............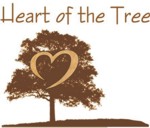 Heirloom Toys and
Creative Products
...............

Forever
Clothespins
Hand-crafted here at
Earth Song Farm!
Won't rust, Won't break,
Heavy duty, Guaranteed.
More info here.
...............
Shares Available Now Until May 15th...
Earth Song Farm 2017 CSA Program
More information here.
---
Duck Eggs are Back!
After a little winter's rest, the ducks are producing again.
If you've never tried them, you're in for a treat.... huge yolks, rich great taste!
Thank You for Supporting Your Local Farmer!
---
Come Visit Our New "Old-Fashioned" General Store!
---
Beyond talk!...
Beyond visionary!...

Earth Song Farm is creating
a living, working, visible model
of sustainable and holistic living
to inspire the young people of tomorrow.
Earth Song is.....

An organic, bio- dynamic farm
A model underground eco-center
Organic and hydroponics greenhouse
Alternative energy powered
Integrated bio-systems
Creative arts and homesteading crafts
A spiritual and healing center
An educational and discovery space
Integration of community and resources
A host farm for WWOOF- USA
Located in Lodi, Ohio
Life is full of magic & wonderment! When your heart learns to sing, life blooms. Our goal is to unfold the wonders of our world in magical, memorable ways. We use hands-in-the-mud, storytelling, detective investigation, lying on your back-looking up at the stars, conversing with plants and many more surprising adventures to guide your mind to profound discoveries. This is multi-sensory education. Learning is life-long.

Are you ready for adventure?



What's new on the farm?




Valentines Day
baby goats!




Cute Baby Kittens!




the pond has thawed,
happy ducks!
Welcome to -
Earth Song ..... a discovery farm for all ages!
Farmer's
Markets
Medina
On the Square
Saturdays 9-1
June thru Oct.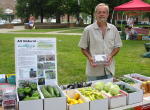 see our "youtube"
farm market video!
Stop by the farm
year 'round for eggs
and other produce
CURRENTLY
AVAILABLE
AT THE FARM -
butternut squash,
acorn squash,
jams, honey,
maple syrup,
herbal products,
goat milk soap,
free-range eggs,
duck eggs,
grass-fed beef,
rabbit meat,
lamb meat
and organic
free-range chicken.
Fighting
Health
Issues?
Want to take
a more
Naturopathic
Approach?
We practice and
promote the work of
Dr. Robert Morse -
Regenerative
Detoxification
Understand the
Great Lymphatic
System and take
back your health!
We offer...
- Iris Analysis
- Free
Consultations
- Presentations
- Health
Assessment
- Herbal Tinctures
- Nutritional
Guidance
- Regenerative
Detoxification
Program.
More information:
GO HERE
BEST NEW
BOOK !
"The Ascension
Mysteries"
by David Wilcock
...............
Also highly
recommended -

"Anastasia"
by Vladimir Megre
It is life- changing!
See Why
...............