Earth Song Farm - Products
Herbal Extracts and Infused Herbal Oils -

Our tinctures are carefully formulated with organic and wild-crafted herbs, pure grain alcohol and distilled water. The herbs are extracted according to bio-dynamic principles with the moon cycles for a minimum of six weeks. The formulas are potentiated with a higher "energized life force". They are powerful and effective, much stronger than commercially prepared "standard extracts".
Among the advantages of liquid extracts is their almost immediate effect and their very long shelf life. They can easily be added to water, juices, teas, or taken directly.
| | |
| --- | --- |
| Herbal Extracts.... 1 oz. dropper bottle,... $9.00 each. | |
| Echinacea - Immune stimulant, anti-infection. Helps combat many illnesses including colds and flu. A double extraction containing: echinacea purpurea leaf, flower and root. | |
| Healthy Heart - Helps support healthy cardiovascular function and blood pressure. A rich source of plant anti-oxidant flavonoids. Contains: hawthorn berries, red clover blossoms, motherwort, cactus grandiflorus, valerian, garlic, ginger, turmeric and cayenne. | |
| Brain Formula - Ginkgo biloba increases blood and oxygen flow to the brain. Helps with memory, mental function, emotional well-being, learning disabilities, hearing and eye health. Contains: ginkgo leaf, gotu kola, rosemary, calamus, kola nut and cayenne. | |
| Nerve Formula - Soothing, calming and relaxing for stressful situations, nervousness, muscle spasm, depression and insomnia. Gentle and non-addictive. Contains: chamomile, valerian root, lobelia, catnip, passionflower and black cohosh. | |
| Sleep Easy - For restful sleep; wake up refreshed with no sense of being drugged; safe for children, non-habit forming. Contains: chamomile, hops, passionflower, lemon balm, linden flower, milky oat seed, catnip, skullcap and valerian. | |
| Adrenal Boost - Run-down, stressed, tired all the time? This is especially formulated to boost and stimulate the adrenal glands. Contains: siberian gingseng, burdock, schizandra, astragalus, licorice, tulsi (Holy basil), oat seed, ashwagandha, nettles and reishi mushroom. | |
| Kidney Detox - The herbs in this formula are anti- inflammatory, diuretic and anti-microbial to the urinary system. Helps fight kidney and bladder infection, prevent kidney stones, and helps with incontinence. Contains: uva ursi leaf, juniper bery, burdock root, corn silk, horsetail herb, pipsissewa leaf and goldenrod flower. | |
| Liver Detox - The liver plays a vital role in your body by filtering blood, removing and detoxifying body wastes and environmental toxins. It is also involved with hormone balance, blood sugar control, protein production and fat digestion. Cleanse and protect your liver and gallbladder. This formula also helps with parasite removal. Contains: milk thistle seed, oregon grape root, dandelion root and leaf, wormwood leaf and flower, gentian root, black walnut inner hulls, chaparral leaf, artichoke leaf, fennel seed, garlic and ginger. | |
| Joint Care - Help soothe and relieve joint aches, pains and inflammation. Contains: yucca root, hydrangea root, devil's claw root, willow bark, chaparral, ginger, burdock, licorice root, black cohosh, turmeric, lobelia and prickly ash bark. | |
| Female Balance - Helps to regulate and balance hormones. This blend is especially formulated for relieving mood swings, hot flashes, PMS symptoms and other menstrual problems. Contains: chaste tree berries, dong quai, wild yam, licorice, damiana and hops flower. | |
| Prostate Care - Helps reduce swelling and inflammation in the prostate and promote the flow of urine. Contains: saw palmetto, uva ursi, juniper berry, nettle, cleavers, corn silk and thuja. | |
| Cough / Lung - For asthma, pneumonia, whooping cough and other respiratory conditions. Contains: elecampane, coltsfoot, mullein, lobelia, horehound, licorice, kola nut, wild cherry bark, thyme, fennel and peppermint. | |
| Immune Plus - Build your immune system's defense against toxins and illness. Contains: echinacea, astragalus, schisandra berry, tulsi (Holy basil), reishi mushroom and turkey tail mushroom. | |
| Super Formula - Build health, purify blood and lymph system, remove toxins, and assist your body's fight with major disease issues. Contains: red clover blossoms, chaparral, pau d'arco, burdock, dandelion root, lobelia, yellow dock, thuja, reishi mushroom, poke root and cayenne. | |
| Anti-Infection - First aid coating for cuts and wounds. Cleanses and promotes healing. For external use only. Contains: garlic, goldenseal, usnea, myrrh resin, echinacea, tea tree oil, bayberry, kelp, dulse, black walnut hull, oak gall and cayenne. | |
None of this information is intended to treat, diagnose, prevent or cure any disease. Herbal extracts are not a substitute for qualified health care. Consult your doctor if pregnant or taking prescription drugs as some herbs may interfere with other drug actions.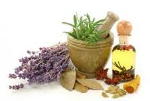 Herbal Infused Oils....
(For external use only. Do not take internally.) 1 oz. size... $9.00 each.
| | |
| --- | --- |
| Mullein Ear Oil - A must-have for troubled ears. Deeply penetrating and soothing. Contains: mullein and garlic infused into organic extra virgin olive oil. Put a drop or two into ear canal. | |
| Arnica Oil - For physical trauma. Use on unbroken skin soon after injury to prevent, relieve and reduce swelling, bruises and pain. Contains: arnica flower solar-infused into organic extra virgin olive oil. | |
| Deep Tissue Oil - Increases circulation and speeds healing. Rub this deep penetrating oil on body for muscle pain, trauma, stiffness, swelling, arthritis, sore muscles and ligaments, chest and lymph congestion. Contains: wintergreen oil, peppermint oil, arnica, calendula, St. johnswort, menthol, cayenne and ginger - infused into organic extra virgin olive oil. (Do not use on open sores or mucous membranes. Do not take internally.) | |