Earth Song Farm - Products
Goat Milk Herbal Soaps
and Solid Shampoo Bars

Your skin absorbs whatever you put on it, so be kind to yourself. Nourish and cleanse your skin with all natural ingredients.

Our old-fashioned hand-crafted soaps are made with loving care in small batches, hand cut, cured and air-dried. We use our own fresh goats milk, organically grown herbs, honey from our hives and other organic plants from our farm for added nutrients and healing qualities.

NO harsh chemicals - NO artificial dyes - NO synthetic fragrances
Goats Milk Herbal Soaps.... 3.5 oz. bar

Why Goats Milk? ...
Goat milk in soap is deservedly popular.
It makes a lovely, creamy, moisturizing soap and adds nutrients for your skin!
Nutrient rich... Goat milk is high in protein and triglycerides, making it an excellent natural moisturizer. It contains vitamin A, B6, B12 and E, as well as Beta-Casein which all help to hydrate and nourish dry skin. The protein in goat milk has shorter strands and is more easily absorbed into the skin.
Natural skin exfoliate... The goat milk is rich in lactic acid (containing alpha-hydroxy acid - AHA) which hydrates well and breaks down dead skin cells to allow our skin to rejuvenate itself more quickly. The result is younger and healthier looking skin with a natural glow.
Moisturizing... Goat milk fat has a smaller molecule than other milks; which allows it to absorb into the skin more effectively, creating a creamy moisturizing effect.
Balances pH level... Goat milk is a natural skin buffer. Ths means it has a pH very close to that of human skin, contributing to the mildness of the soap. The natural triglycerides and acids in goat milk help to balance our skin's natural pH.
Goats milk soap leaves your skin clean and refreshed...
Your skin will love you!

Sweet Basil - with sunflower oil

A very popular variety! Organic sweet basil from our farm contains antibacterial properties and helps stimulate circulation. Sunflower oil is moisturizing and conditioning; rich in vitamins A, B, D and E, minerals, lecithin and unsaturated fatty acids. Fresh goat milk adds nutrients and moisturizing benefits. This favorite soap is all-vegetable oil based.

$4.00

Chamomile - Calendula - with honey / nutrient rich

A favorite soap enriched with our own raw honey - a natural anti-bacterial and moisturizer. Chamomle flowers contain vitamin A, calcium and magnesium to aids skin conditions like exzema. Calendula petals are a natural astringent and antiseptic, adding soothing and healing qualities to relieve skin irritations.

$4.00

Comfrey - Sage - with parsley, thyme and grape seed oil

This soap cleanses the body as well as the senses for a wonderfully refreshing experience. Comfrey is a well-known healing herb used for sores, cuts and wounds. The root contains allantoin, which is absorbed through the skin to rejuvenate cells. Sage is astringent, antiseptic, and antibiotic; a great cleansing additive for soap. Parsley and thyme are naturally deodorizing. Grape seed oil contains linoleic and oleic fatty acids, giving it conditioning qualities good for itchy or acne prone skin.

$4.00

Cucumber - with aloe and sunflower oil / soothing.... UNSCENTED

Cucumber puree is cooling, soothing and healing; good for acne or sensitive skin. It is rich in vitamins, minerals and enzymes, and wonderful for its anti-inflammatory and skin-tightening properties. This soap is all vegetable oil based. Aloe leaf gel provides healing and soothing qualities. Sunflower oil is moisturizing, regenerating and conditioning; rich in vitamins A, B, D and E, minerals, lecithin and unsaturated fatty acids.

$4.00

Geranium Rose - with apricot kernel oil

Old-fashioned timeless fragrance! Fresh geranium rose leaves are chopped fine and added for cleansing, astringency and antiseptic properties along with it's wonderful aroma. Apricot kernel oil, which is rich in essential fatty acids, vitamins A and E, and minerals, provides moisturizing and conditioning properties for dry or aged skin.

$4.00

Honey-Carrot Scrub - with oatmeal and calendula

Carrot puree, rich in vitamin A, C and natural carotenoids helps to heal chapped or irritated skin and aids in the regeneration of cells. Natural honey from our farm moisturizes and adds an antibacterial quality. Calendula flowers have soothing and healing properties. Oatmeal contains silica which is helpful for eczema and dermatitis. The oatmeal also acts as a solft skin scrub and exfoliator. This soap is all vegetable oil based.

$4.00

Honey Oatmeal - exfoliating, nutrient rich.... UNSCENTED

An all-time favorite combination! Our own honey from the farm is moisturizing and a natural antibacterial. Oatmeal is an exfoliate, added for a soothing soft scrub. Oats also have a high silica content and are considered very helpful for many skin conditions such as eczema and dermatitis. Your skin will feel amazingly smooth, clean and refreshed.

$4.00

Juniper Berry - Pine - with aloe and parsley

Popular with the men, this soap has a wonderful woodlands aroma from fresh juniper berries and pine needles. Fresh aloe leaf gel is added for its soothing and healing qualities, and parsley for its natural deodorizing qualities. Enjoy the fresh, clean feeling!

$4.00

Lavender - Hibiscus - with apricot kernel oil

A classic soap with a relaxing and calming fragrance! Real lavender florets and hibiscus flowers are added for their natural antiseptic and skin soothing qualities, helping to relieve eczema, acne and dermatitis. Apricot kernel oil is rich in essential fatty acids, vitamins A and E, and minerals, providing moisturizing and conditioning properites for dry or aged skin.

$4.00

Lemon Verbena - with aloe and sunflower oil

An all vegetable oil based soap. Fresh aloe leaf gel provides healing and soothing qualities. Sunflower oil is rich in vitamins A, B, D and E, minerals, lecithin and unsaturated fatty acids. It is very moisturizing, regenerating and conditioning for skin. Fresh lemon verbena, lemon grass and lemon balm herbs are finely cut and added for a wonderful fragrance and deep cleansing.

$4.00

Peppermint - Aloe - moisturizing and refreshing!

Wake up, energize your body and clear your mind with fresh invigorating peppermint! The aroma of peppermint oil is known to help relieve headaches and migraines. Fresh aloe leaf gel is added for soothing and healing. Parsley leaf acts as a natural deodorant. This soap will leave you recharged and your skin amazingly smooth, clean and refreshed.

$4.00

Rosemary - with bergamot and grape seed oil

Pure, simple and luxurious! Fresh rosemary leaves are finely cut and added for antioxidant and deep cleaning qualities. It is also known to help strengthen skin elasticity which slows the aging process. Rosemary essential oil has aroma-therapeutic uses for headaches, fatigue, muscle aches and for dandruff. Bergamot herb provides healing and soothing qualities. Grape seed oil contains linoleic and oleic fatty acids which condition and helps itchy or acne prone skin.

$4.00
---
Soap Variety Pack - 9 piece assorted sampler soaps, total 9 oz.

Don't know which type of soap to get? Our variety pack has 9 different sample size soaps for you to enjoy. Try out a different soap each day!

$8.00
Herbal Solid Shampoo Bars.... one of our favorite discoveries!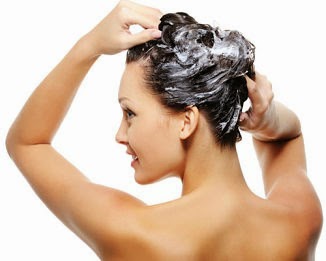 Try the wholesome goodness of our handcrafted shampoo bars and pamper your hair!
Shampoo bars are an all natural conditioning shampoo in a solid bar form. Yes this is "real shampoo" in a solid bar!
If you are not used to solid shampoo bars the concept may sound a bit strange, but they are WONDERFUL! Shampoo bars clean and nourish your hair and scalp naturally. Super rich with loads of fluffy lather, natural ingredients gently clean without stripping away natural protective oils, leaving your hair soft, shiny, clean, and most of all "healthy".
Our shampoo bars are handcrafted here at Earth Song Farm in small batches using our own organically grown herbs. They contain a blend of natural plant oils and butters, herbal infused oils, wholesome fresh goat milk and natural botanical essential oils. NO - chemical fragrances, artificial color dyes, preservatives, detergents, urea, alcohol, formaldehyde, sodium laurel sulfate, DEA, propylene glycol - or any other synthetic hair care additives.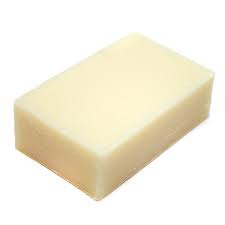 You need to give the shampoo bars about a week or so to rid your hair of the old residues from your commercial shampoo. You may notice your hair feeling different after washing. This is perfectly normal and you'll love how your hair feels after it dries.... soft and manageable. Most people find that they no longer need a separate conditioner anymore, which would also be another cost saver.
Some people like to follow the use of this shampoo soap bar with a simple, home-made vinegar hair rinse: 1 part apple cider vinegar to 3 parts water. You can put this in a spray bottle and spray your hair with it just prior to leaving the shower. Leaving the vinegar rinse on your hair helps prevent tangles in long hair. Since the vinegar restores natural pH it also helps prevent an itchy scalp. As your hair is drying you will smell vinegar, but once your hair dries, no vinegar smell!
Commercial shampoo is detergent!....
In commercial shampoos, natural soap has been replaced by "synthetic surfactants".
Synthetic surfactants, like Sodium Lauryl Sulphate (SLS), Sodium Laureth Sulphate (SLES), Ammonium Lauryl Sulphate (ALS), and others, are made from petrochemicals and created in a chemical factory. Although these synthetic surfactants do not react with hard water minerals as much, they do not produce the lather that consumers like. The lather comes from the addition of synthetic lather or foam boosters--like cocamide monoethanolamine. So, these "detergent" shampoos will lather well in all types of water and rinse off easily and completely. Sadly, that's their ONLY good point.
Detergents are very harsh, and damaging to your hair. They clean out dirt, but also strip out the oil, including the natural oil that makes your hair shiny and strong. Conditioners were introduced by the shampoo manufacturers as people began to notice that detergent shampoos left their hair feeling dry and brittle. The oils your hair needs to be healthy come naturally from your scalp. Conditioner simply puts "artificial oils" in your hair so that you do not notice the damage done by your detergent shampoo! Detergents are really excellent cleaners (for dishes, laundry, and garage floors), not your hair and scalp!
Natural soap is better for washing hair, because it does not strip the oils that are naturally in hair. What do you really want on your hair and scalp?.... harsh chemicals and synthetic petrol products, or natural botanical oils and nutrients? Remember, your skin absorbs whatever you put on it, so use something "healthy".
Try one of our all natural solid shampoo bars today!

Chamomile Citrus

Contains: saponified coconut oil, lard, olive oil (infused with chamomile, calendula and yarrow), castor oil, sunflower oil, shea butter and cocoa butter, fresh goat milk, aloe, turmeric, essential oils of orange, lemon and bergamot.

$6.00

Nettle, Rosemary Mint

Contains: saponified coconut oil, lard, olive oil (infused with nettle and rosemary), castor oil, sunflower oil, shea butter and cocoa butter, fresh goat milk, aloe, horsetail herb, essential oils of rosemary, mint, lavender and basil.

$6.00

Tea Tree, Sea Kelp and Clay

Contains: saponified coconut oil, lard, olive oil, castor oil, sunflower oil, shea butter and cocoa butter, fresh goat milk, aloe, bentonite clay, tea tree oil, sea kelp, spirulina, essential oils of vanilla, cinnamon leaf and clove bud.

$6.00
SOLID SHAMPOO BARS - FAQ....
How Well Do They Lather? Although foamy lather is not necessary for cleaning, most people agree that a shampoo MUST have lots of lather. Made with lathering oils like coconut and castor oil, our solid shampoo bars have an absolutely fabulous, fluffy lather.
How Do I use a Solid Shampoo Bar? Couldn't be simpler - get your hair very wet and then massage the bar against your hair in a small circular motion until you work up a rich lather. Or, rub the bar between your hands to work up some lather, then rub your hands directly on your hair. Work the lather into your scalp and rinse thoroughly. Repeat if you like. Relax, you can wash your hair with natural shampoo everyday! It cleans thoroughly without drying or coating your hair or scalp. Dry and style your hair as normal and then enjoy how shiny and clean it looks.
How Long Will A Shampoo Bar Last? A shampoo bar will last up to 5 times longer than conventional liquid style shampoo and there is no plastic bottle to throw away afterward. Conditioner is not usually needed either and that's another plastic bottle saved!
Can I Use A Shampoo Bar With Color Treated or Permed Hair? We have many customers who color their hair and use our shampoo bars. They are able to go longer before re-coloring and say that the color stays "nicer" longer. Because they are simply soap, shampoo bars will not strip color from your hair as fast as the detergents in commercial shampoos. The shampoo bars also won't strip natural protective oils from your hair. Customers tell us that their perms stay "fresher" longer since using shampoo bars.
Do I Still Need To Use Conditioner? If you are using a conditioner because your hair is dull, lacks luster, and is dry--the answer is probably no. Since commercial shampoos contain petroleum products which are actually drying to your hair and scalp, conditioners are often needed. Our natural shampoo bars will not strip the natural oils from your hair, so you will not need the typical moisturizing conditioners that people use to replace the natural oils stripped by detergent shampoos.
Tangly hair is another story. Using our all natural shampoo bars helps with normal tangling. Hair tangles result when individual hairs go in different directions and intertwine. The outer layer of the hair, the cuticle, is made of overlapping layers of long scales that lie along the surface of the hair like shingles on a roof. The condition of the cuticle scales in part determines whether you are going to have tangly hair. When you shampoo your hair the cuticle opens. When the cuticle layers are open and not knit together you are even more prone to tangling. The strong detergents in commercial shampoo open the cuticle even more, making it more prone to tangles.
But everyone's hair is different! Also, the type of water you have can affect hair tangles. Long fine, thin hair is very prone to tangling. Some people that use commercial shampoos have to use gobs of conditioner just to get a comb through their hair. Using a natural shampoo bar will make a big difference. Try using either a vinegar rinse or a small amount (like a teaspoon) of conditioner. The vinegar is an acid which helps to close the cuticle of the hair. A small amount of conditioner will coat the hair strand and help the cuticle on your hair lie flat.
Hard and Soft Water..... Each hair shaft is made up of little scales, like shingles on a roof. Hard water tends to make the scales stand up, which makes your hair feel rough and tangly. Since your hair is tangled and rough, it is more difficult to rinse out all of the soap. Soap is less effective in very hard water because its reacts with the excess minerals to form calcium or magnesium salts. These are not easily soluble in water and can result in soap film. Washing hair in soft water will have a different result because it leaves fewer insoluble deposits on the hair.
If your water is not too hard, just use your all natural shampoo bar and a bit of conditioner. The conditioner will help the scales on your hair lie flat, and allow the last of the soap to rinse out. If you have hard water, try using rainwater or distilled water to rinse your hair. Or you can use a weak acid rinse, like vinegar or lemon juice. The acid makes the scales lie down flat, and again allows the soap to be rinsed more easily.